Xerox ® Connect App for Blackboard ® for Digital Course Materials
An easier way to scan and share hard copy course materials for students and teachers.
According to an IDC survey, 23% of education faculty and staff in the U.S. cite "course material compilation" as among the most inefficient processes.* With the digital course materials app on your Xerox ConnectKey ® Technology-enabled multifunction printer, you can scan hard copy course materials directly to a course folder within Blackboard Learn ™ .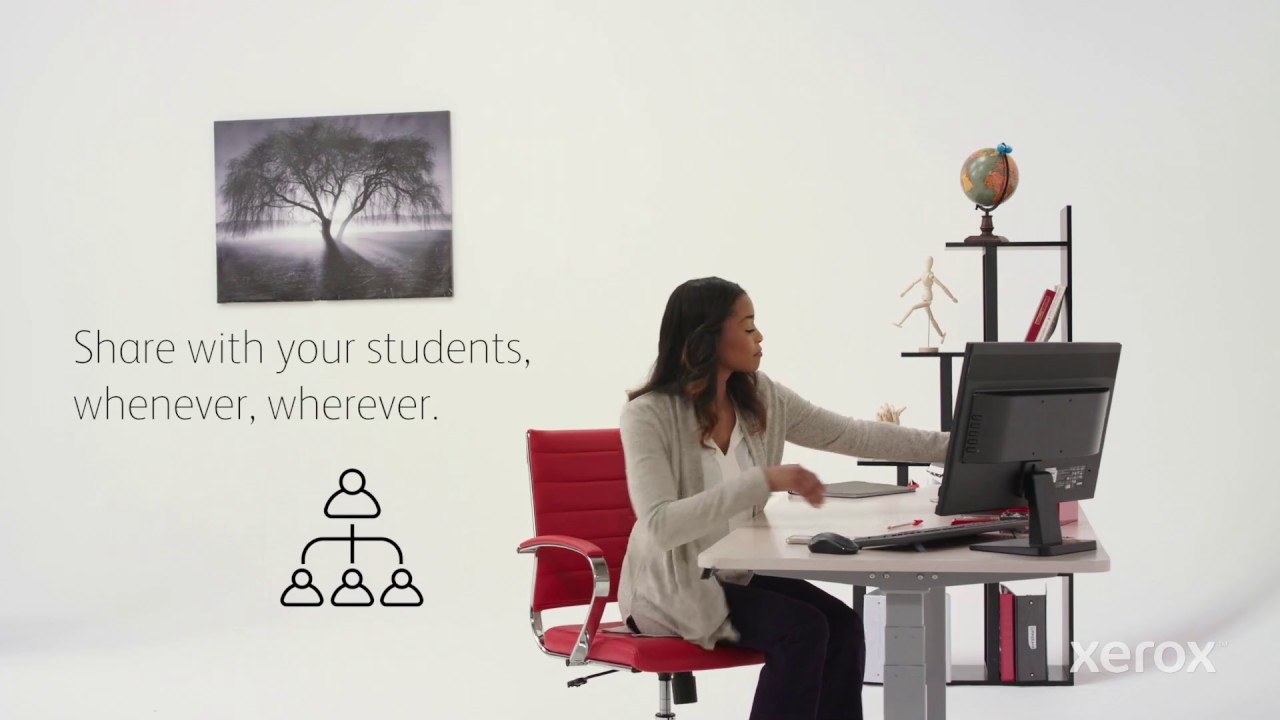 Connect
Connect to Blackboard Learn
Scan
Scan handouts to a Blackboard Learn destination
Share
Access online
Easy student and teacher collaboration means better learning outcomes.
Don't let valuable hard copy documents get lost in the mix; digitize and store valuable content with easy access to your Blackboard Learn account at your MFP. That's all there is to it. Course material compilation is transformed from a time-consuming, laborious process to a simple tap-and-scan operation.
Promote better collaboration between teachers and students with more digital documents.
With instant access to the market-leading learning management system (LMS) for higher education, both teachers and students will benefit from the ability to upload and share handouts, completed assignments and other hard copy documents when and where they need them.
Easy Access
Log in to your Blackboard Learn account right at the MFP.
Intuitive Navigation
Navigate to each of your courses and course folders.
Instant Storage
Scan and share documents or assignments.
Your workplace assistant is ready and waiting.
Streamline workflows and tame complex processes in any office setting with Xerox ConnectKey Technology-enabled devices and apps for your workplace assistant. Xerox Connect App for Blackboard Learn is for digital course materials by teachers, teaching assistants and students in higher education with a Blackboard Learn account.
*Source: IDC Survey, sponsored by Xerox, Document and Workflow Challenges in Healthcare and Education, Feb. 2018